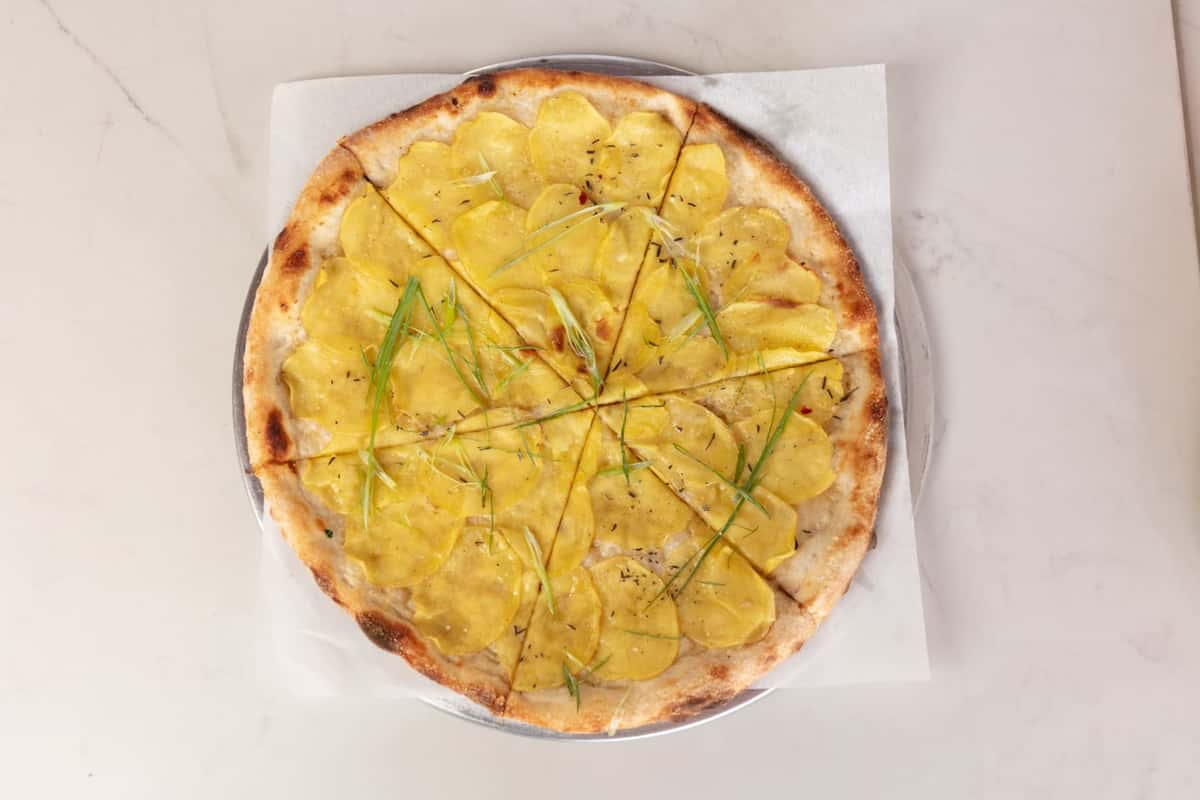 The Ultimate Guide to the Best Vegan Eats at St. Philip's Plaza
The Ultimate Guide to the Best Vegan Eats at St. Philip's Plaza
Veganuary may be over, but that's not stopping Union Public House, Proof Artisanal Pizza & Pasta, and Reforma Modern Mexican. Mezcal +Tequila from cooking up delicious vegan dishes.
If you are vegan or prefer animal-free options you can still come in and enjoy a taste of Italy at Proof Artisanal Pizza & Pasta. All of the classic favorites can now be made gluten and dairy free, with cauliflower pizza crust, squash noodles, and Daiya vegan cheese! They are certainly not lacking in flavor, assured Jordyn, a server at Proof Artisanal Pizza & Pasta. One of her go to's is the Pesto Artichoke Pizza, with a cauliflower crust and dairy free cheese, or their squash noodles with roasted red pepper, arugula, garlic, shallots, olive oil, and herbs. Any pizza can be made with the crust and cheese substitutions.
Alongside Proof Artisanal Pizza and Pasta, Union Public House and Reforma Modern Mexican. Mezcal + Tequila both have a variety of vegan options. Reforma Modern Mexcian. Mezcal + Tequila offers the largest list, and even features a complete vegan guide on their handheld menus. Spicy guacamole, crispy tofu tacos, classic nachos, and sweet potato taquitos: just a handful of items to tryout at the Mexican eatery. Or perhaps you're in the mood for pub fare? Union Public House offers a Beyond Burger for all the burger fans out there, that will surely not disappoint!
Check out the menus online or stop by Saint Philip's Plaza to grab some tasty vegan grub!
~Emma Gray